Celebrity Cruises
About the Fleet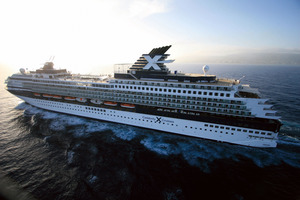 With a reputation as one of the world's leading premium, resort-style cruise operators, Celebrity Cruises offer classic elegance with a modern twist. Award winning menus, sophisticated design and contemporary venues; two of the fleet's 11 ships currently sail from the UK. Offering 6-21 night voyages to destinations around the world, Celebrity provides luxury cruising at attainable prices.
With facilities for all the family available, cruises re aimed at a more sophisticated adult audience. Popular first at sea entertainment and enrichment programmes include Hot Glass Blowing shows in association with Corning Museum of Glass, along with Language Classes in run by Rosetta Stone. Fine dining is a key feature onboard, with a wide variety of main, speciality and casual dining options. Offering a relaxed, laid-back environment, Celebrity Cruises are ideal for passengers looking for a taste of luxury.

Follow Celebrity Cruises on Youtube at celebritycruises
Unique Features
Lawn Club – Real grass area with no AstroTurf in sight. Golf, croquet or bocce ball can be played here, or for a more laid-back afternoon, picnics are a favourite choice.
Hot Glass Show – Hosted in an open-air studio at the Lawn Club, this show demonstrates and explains the art of glass blowing. Two resident experts from the Corning Museum of Glass run the show, one demonstrating glass blowing while the other provides commentary.
Apple Products - The first apple reseller at sea, Celebrity Infinity offers a wide range of Apple and Mac products for sale.
Cellar Masters – Using innovative, first at sea technology Cellar Masters Bar features an Enomatic Wine Bar that allows passengers to select and serve a wide range of wines by the glass at the touch of a button.
Get the very latest news by following Celebrity Cruises on Twitter
See Celebrity's Unique Ice Bar Experience
Get the very latest news by following Celebrity Cruises on Facebook